Les points relais, un modèle en transformation
Les points relais datent des années 1980. Ils ont été créés à l'époque de la Vente par Correspondance. Les sociétés de VPC, qui font déjà face à la problématique de livrer des clients souvent absents de leur domicile, imaginent de confier à des particuliers, référents dans leur quartier, la fonction de réception et remise des colis. Les points relais sont inventés. Le modèle « d'hôtesses locales » – c'est le terme utilisé à l'époque- est vite remplacé par des commerces.
Les commerces, en échange d'une rémunération modeste, effectuent ce travail et sont intéressées par l'attraction d'une clientèle supplémentaire qui peut aider à augmenter le chiffre d'affaires.
Les points relais constituent aujourd'hui la principale solution de livraison hors domicile. 4 réseaux principaux se partagent le marché et continuent à mailler de façon très fine le territoire. En cette période de Noël, ils sont utilisés de façon très intensive et permettent à nombre de parents de se faire livrer les jouets de Noël sans que les enfants ne les aperçoivent…
Pourtant, ce modèle tant développé en France et dans de nombreux pays semble atteindre ses limites. Il reste peu rémunérateur pour le commerçant, ce qui est à l'origine d'une rotation rapide. Le point relais reste soumis aux horaires du magasin, ce qui n'arrange pas toujours l'internaute. L'accueil est très inégal d'un commerce à l'autre. Les centres-villes, notamment à Paris, sont souvent mal équipés.
D'autres modèles apparaissent et sont promis à un grand avenir.
Le premier modèle est celui des points relais spécialisés. Ceux-ci ont pour unique fonction de recevoir et remettre des colis. Ils s'apparentent au modèle des « bureaux de ville », que le Sernam exploitait dans les années 1970-1980, dans les gares. Le réseau Pickup a imaginé les Pickup Store, dans des gares de passage intensif comme la gare St Lazare. Le réseau Mondial Relay a décidé d'innover en créant un point relais spécialisé sur St Maur, dans le 11ème arrondissement parisien.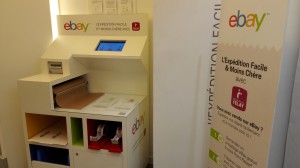 Ce point relais a la particularité de disposer d'une borne spécifique E-bay et de cibler aussi bien le B to C que le C to C. Bien organisé, d'une architecture design, le nouveau modèle de point relais Mondial Relay est conçu pour recevoir des flux quotidiens importants de colis.
Le second modèle, qui nous rappelle l'origine des points relais, consiste à créer un réseau collaboratif de points de proximité. Il s'agit des « voisins ». Ces « voisins » peuvent recevoir les colis pour le compte de leur communauté de quartier et les remettre aux consommateurs. Il s'agit là d'un segment de l'économie collaborative permettant de constituer dans les quartiers des communautés de personnes disposées à assurer ce service de proximité. La société Voisins Relais, sélectionnée parmi les 22 projets de logistique urbaine de la Ville de Paris, a pour objectif de constituer une communauté de 45 000 voisins en France soit un maillage 7 à 10 fois plus dense que chaque réseau unitaire existant. Les avantages sont nombreux. Tout d'abord, l'échec à la livraison, générateur de transports inutiles et donc de pollution ou d'embouteillages, est supprimé. Les livraisons sont consolidées, comme pour les points relais « traditionnels ». Le modèle permet de recréer dans les quartiers un lien social, mais aussi un complément de revenu pour nombre de personnes. Enfin, et probablement l'élément le plus important, le réseau de Voisins Relais a pour objectif d'améliorer la satisfaction du consommateur, souvent très critique sur la qualité des livraisons.
Voisins Relais, qui a démarré en test à Reims, se développe maintenant à Paris et bientôt sur tout le territoire.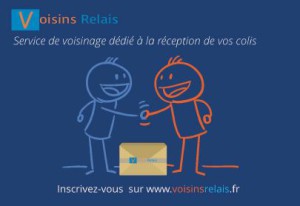 Si la livraison hors domicile constituera dans l'avenir la principale solution de livraison des colis en B to C, elle sera composée de modèles différents et complémentaires. Aux réseaux de points relais s'ajouteront les réseaux de consignes, avec là encore des objectifs différents d'accessibilité 24h/24. Les consignes constitueront, comme les « voisins », un équipement d'un quartier. Les consignes s'apparentent à du mobilier urbain et apporteront un service maximal lorsqu'elles seront situées sur le voiries urbaines afin de faciliter l'accès.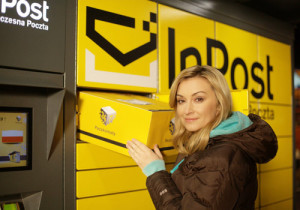 Drones, livraison dans les coffres des voitures, offrent des perspectives futuristes. La hotte du Père Noël n'est jamais très loin du rêve… Joyeux Noël…
https://logicites.fr/wp-content/uploads/2015/12/voisins-relais.jpg
278
405
Jérôme Libeskind
https://www.logicites.fr/wp-content/uploads/2015/07/logo_website.jpg
Jérôme Libeskind
2015-12-22 19:55:11
2015-12-22 19:55:11
Les points relais, un modèle en transformation